Sewer Line Cleaning Alton IL
Your home or office's sewer line is one of the most essential parts of your septic system. They are responsible for taking all disposable wastewater away from your space and to the septic tank. When these lines are blocked, clogged, or busted it can become very costly to repair. That's why its recommended that you regularly have your sewer line checked out and cleaned.
At Rigdon Sewer Service, we use a multitude of different sewer line cleaning methods. Our experts will evaluate the clog, identify it, and then decide which cleaning process is best suited for you and your budget. When we leave your home or office, you can rest assured that your sewer lines are clean, clear, and functional.
Video Sewer Line Inspections
Before we get to work cleaning out your sewer lines, we first need to identify the source of any clogs. This will help us narrow down the issues and choose the best high-pressure cleaning solution. Our video sewer line inspections also allow us to note any issues you may have with your pipes such as cracks, punctures, and obstructions.
This type of inspection is recommended if you are experiencing frequent drain line and sewer back-ups. Our video sewer inspections can also determine whether your sewer line is free of additional problems.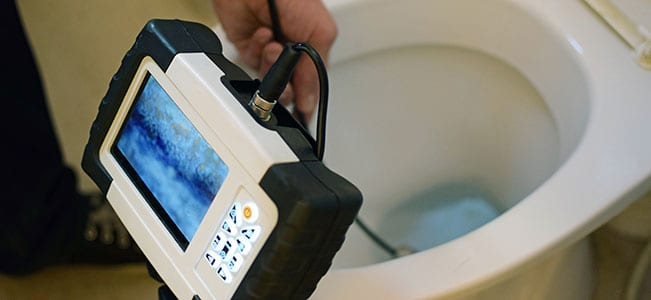 Schedule Your Sewer Line Cleaning
To schedule a sewer line inspection and cleaning, contact our team at Rigdon Sewer Service! We have been restoring quality functionality of sewer lines since 1967! We have the expert opinions, tools and affordable prices that keeps homeowners and business owners in Alton, Illinois coming back! Schedule a cleaning service with our team, today!